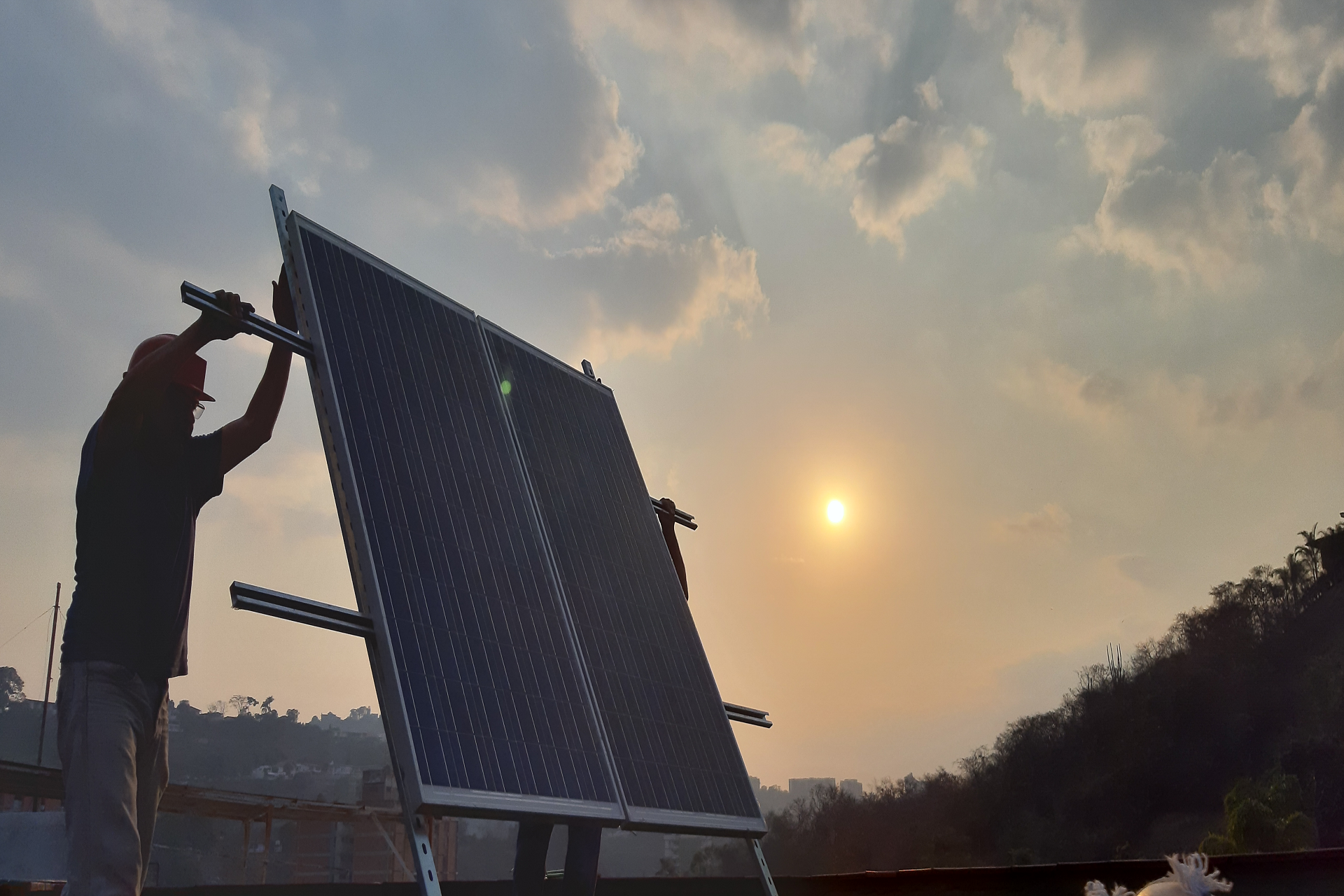 It is a company founded in 2005, by a group of professionals with a high sense of conservation and preservation of the environment, its headquarters is located in the city of Caracas, Venezuela, currently we have a headquarters in the city of Cúcuta, Colombia. In these 14 years we have dedicated ourselves with determination to the implementation of photovoltaic solar systems, and to the academic training of hundreds of professionals in the area of ​​renewable energies, specifically in the photovoltaic field, being multipliers for all this human talent in raising awareness of protection of the environment. Our vision is to offer renewable energy solutions, put into operation ecological construction systems with the highest quality standards of the international industry,
El Arca de Noe 2312, RS and SOLUCIONES ECO SOLARES
Av El Cafetal Qta Rosmarif, Baruta Municipality, Caracas, Venezuela
Contact of the headquarters in Venezuela
(+58) 424 1339361 
(+58) 414 1283330
(+58) -212-985-16-86
arcadenoe2312@gmail.com
elarcadenoe2312@hotmail.com courses.arcadenoe2312@gmail.com
EL ARCA DE NOE SOLUCIONES ECO SOLARES, SAS
Avenida 10 # 12-25 Centro de Cúcuta, Norte de Santander, Colombia.
Contact Colombia Headquarters
(+57) 321 9657899 
(+58) 424 1339361
Solucionesecosolares2312@gmail.com courses.arcadenoe2312@gmail.com
www.arcadenoe2312.com
Provide a work environment that allows the growth of human talent, as a source of service and productivity. Create awareness of how important it is to protect the environment, seeking sustainable development. Comply with the commitments made respecting the delivery time and the highest quality. Show responsibility. To be recognized by our clients as the best trained and qualified team in the area of ​​solar energy. Improve our processes to be more competitive in the international market.
Responsibility
Punctuality
Quality of service
Honesty
Efficiency in customer service
Seriousness
Respect
Commitment
Solar Pumping Specialist, Lorentz. Hendsted- Ulzburg, Germany. Jul 2018

Professional Certificate in Photovoltaic Energy. Solar Energy International. Colorado-USA Feb-Jun 2018

Specialization in Alternative Renewable Energies (Solar, Wind, Thermal and Biomass) Dean of Postgraduate Studies) University. NEFM- Falcón -Venezuela. 2006

Electrical engineer. Oklahoma State University, United States, USA 1980

ARCA DE NOE SOLUCIONES ECOSOLARES SAS CEO-Engineering in Solar Photovoltaic and Wind Energy Projects. 2005 – Present

Director of the Project «Alternative Renewable Energies in the Orinoco Oil Belt in Rural and Indigenous Nuclei». 2006-2007

Engineering advisor in various companies 1991-2005

Low and Medium Voltage Product Manager ABB 1981-1985

Manager of Modernizations and Transformations. SCHINDLER ELEVATORS. 1981-1985.
OUR MULTIDISCIPLINARY WORK TEAM
Phd and Magisters in Photovoltaic Solar Energy
Electrical Engineers
Industrial Production Engineer
Graphic designers
Network designers
Accountant
Academic Coordinator Administrator
270KWh / d in a residential complex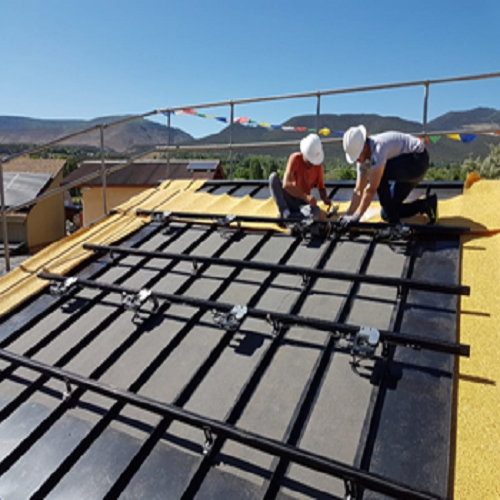 Training for technical personnel in Venezuela
Solar system with generation of 4800Wh / d in a coffee producing farm
Clock with LED technology powered by solar modules at the headquarters of the College of Engineers of Venezuela
Generation of 12,960 Wh in residential housing.
Our Products and Services
Workshops Seminars Diploma Courses
Design and engineering of photovoltaic solar energy systems. Construction and installation of solar systems. Verification of the performance of the photovoltaic system. Commissioning, operation and maintenance. After-sales service. We carry out load studies and energy audits in residential, commercial and industrial facilities. We dictate training workshops and installation of equipment in the area of ​​photovoltaic solar energy. We offer technical support for solar energy projects in rural, residential, institutional, commercial and industrial areas.
Limited Product Warranty.
The Limited Warranty and Technical Support Conditions constitute a contract between Arca de Noé Soluciones Ecosolares, SAS, and you; which guarantees that the Product will function substantially in the manner described in the corresponding Product documentation for a period of one (01) year (unless the manufacturer or primary supplier indicates a guarantee lower or higher than this period) from its date of purchase. The start-up must be by technical personnel trained for it, for no reason will the product warranty be valid if it is handled by untrained or certified technical personnel. The solar products we supply have RETIE Certification (Technical Regulations for Electrical Installations).